I first started doing Chinese calligraphy when I was in elementary school, so when I switched over to English calligraphy, I naturally gravitated towards using brush pens. Finally, I no longer had to grind my own ink and clean my brush repeatedly. Over the years, I have tried out several different types of brush pens so I'll be reviewing them all here. Most of them I purchased while vacationing in Japan, but JetPens has a great selection for those of you living in the states.
I've heard mixed reactions to learning calligraphy with a brush pen versus a pointed pen. Both have their challenges. With a brush pen, you don't have to worry about getting the right ink consistency or snagging paper. But the tip is generally much more flexible and therefore requires practice to get the pressure just right when you're writing. However, regardless of whether you use brush pens or pointed pens, having a basic understanding of letterforms and knowing where to place the thicks and thins on a letter is key to not having your words look wonky.
Most of the time I find myself reaching for one of these five pens for my projects. Let's dig deeper and learn about each one!
The size and stiffness of this pen reminds me of the Chinese calligraphy brushes I used back in the day. The synthetic tip is quite sturdy and somewhat beginner-friendly as it doesn't really splay. The pen uses refillable ink cartridges and comes in gold and silver. To save yourself a lof of cleaning time, I would recommend getting a separate pen body for each color. Depending on how hard you squeeze the cartridge, you can control the ink flow (just be careful not to go crazy with it unless you want a splotchy mess on your hands). When the ink starts to dry up, the brush creates a beautiful texture when you make your strokes big and quick. Below you'll see that my pen is starting to run out of ink.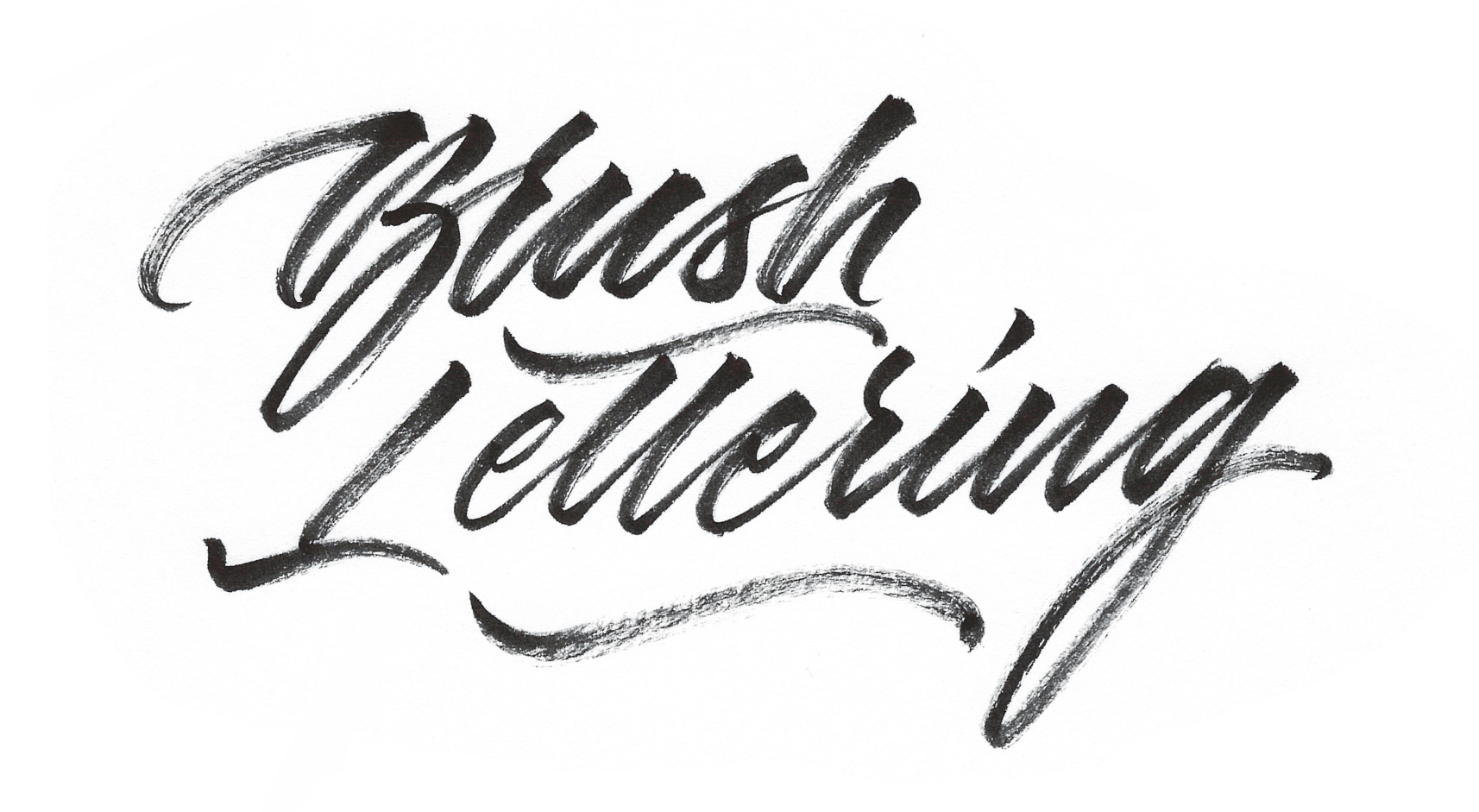 Pentel Pigment Ink Brush Pen
I love the flexible of this brush and the density of the ink, although that generally results in me going through the refillable cartridges pretty quickly. The tip is large so you can work on bigger canvases with good variance in the thicks and thins. It definitely requires more pressure control because the brush is so flexible, so the learning curve is higher for beginners. Like the Pentel Pigment Ink Brush Pen, you can achieve some pretty cool textures when the ink starts to dry out.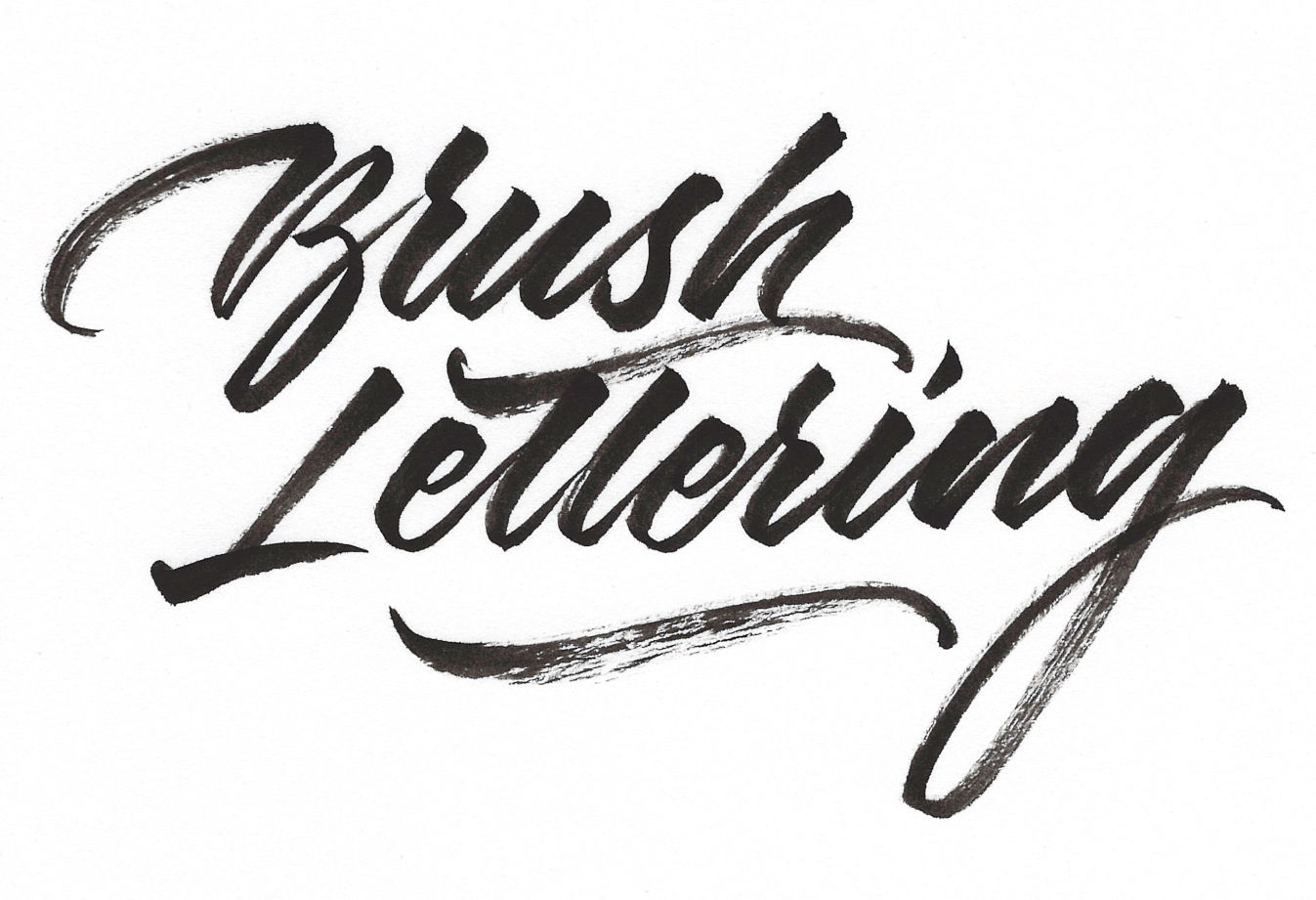 Pentel Pocket Brush Pen
This is currently my favorite of all the brush pens because the tip is sharp, the ink flow is good, and it has just the right amount of flexibility so I have pretty good control over my letters. They come in a bunch of different colors and are relatively cheap, but disposable (I grabbed some at Daiso for 100Yen each but it's pricier in the states). You may have to break into it a bit – a fresh pen might have a pretty stiff tip, which means you might not get thick strokes. Over time, it will loosen up. The one downside is that if you're as aggressive with these brushes as I am, it is possible that the tip will flatten with continual use and become blunt.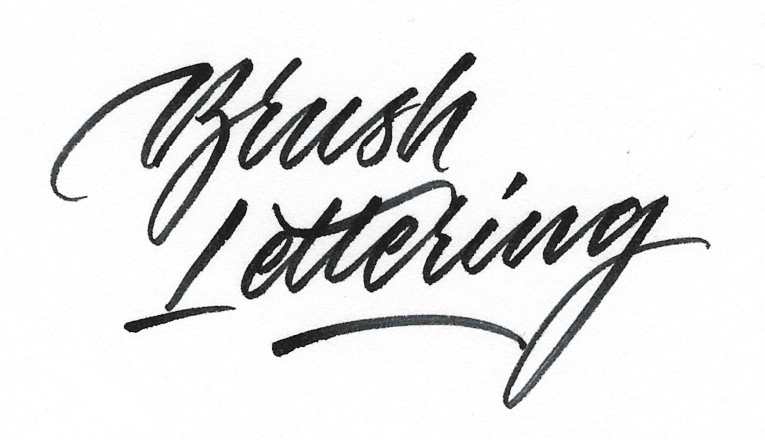 Pentel Fude Touch Sign Pen
For more ornate brush lettering that has extra flourishes or require a higher amount of precision, this is my go-to pen. The brush tip is pretty tiny so it's not possible to get really thick strokes. Because it's more on the rigid side, this brush is actually a great way to practice before moving on to pointed pens, and the tip won't lose its shape. I love using this brush for longer pieces of writing and it's more forgiving if you accidentally apply pressure unevenly on certain words due to the low contrast between thicks and thins. Do note that because the tips are made of felt, it will also wear out over time and you may find it becoming more blunt. Maybe I just need to be less abusive towards my pens. Anyway, you can get some neat streaky strokes if you write quickly.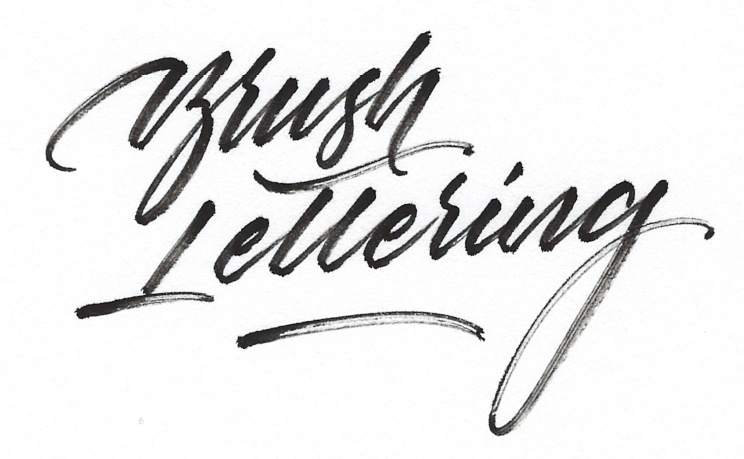 Tombow Fudenoske Brush Pen
One of the first brush pens I learned with since Matt Vergotis uses it a lot, but these days I don't write with it as often. The ink density is good and it's a beginner-friendly pen because the tip is relatively stiff. But there seems to be a hit or miss with the quality. I found the pointed tip to be a little too wobbly to my liking. I think the base of the brush tapers a little too dramatically, so writing gets annoying sometimes. That being said, the ink density on this pen is quite good and it produces a really rich black.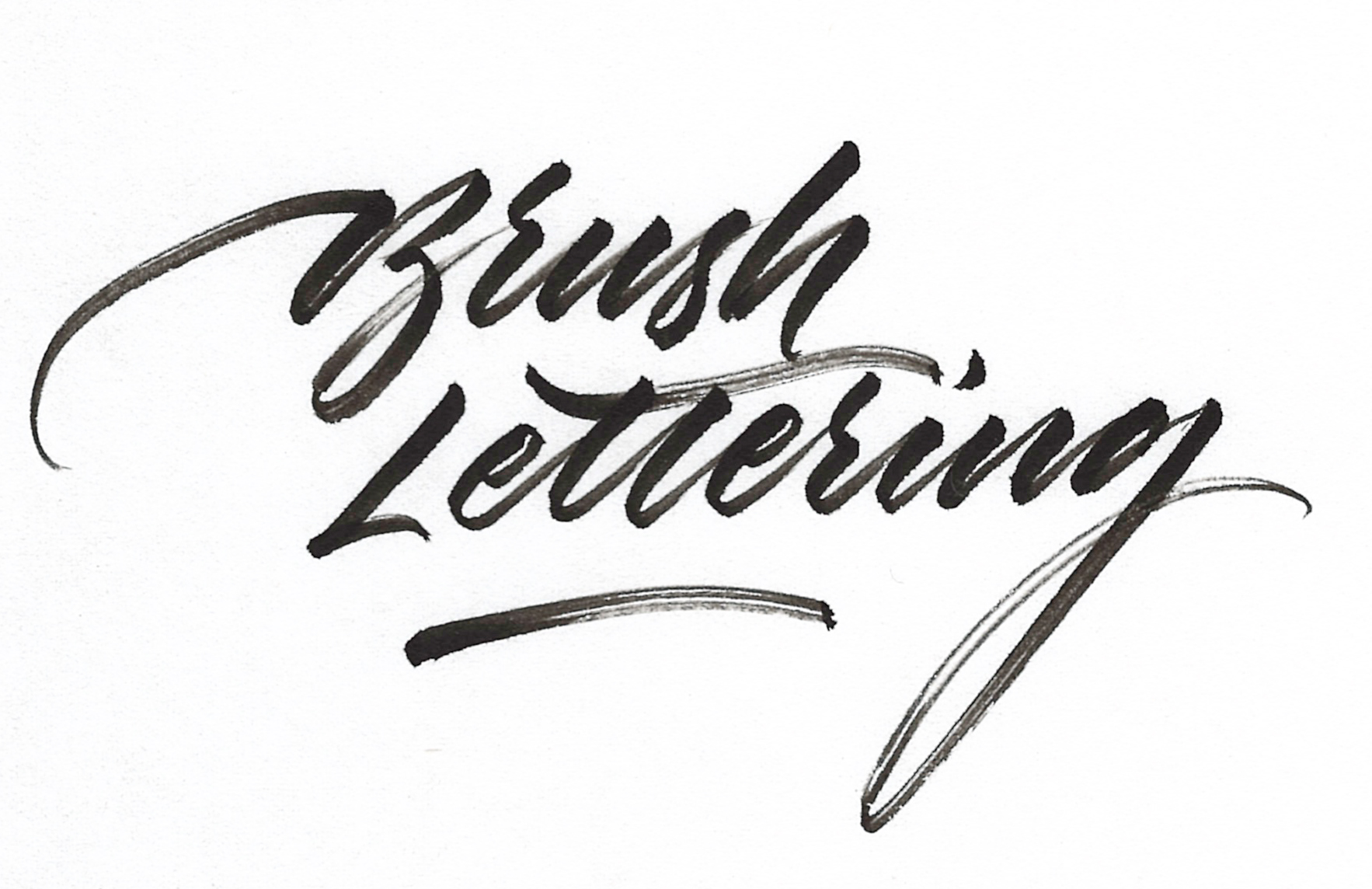 Zebra Disposable Brush Pen